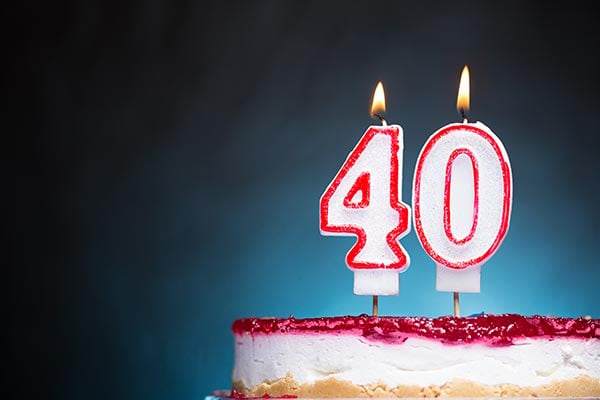 It's the first day of my birthday month. This year I will turn 39 … which means, yes, next year I turn the big 4-0. My still spritely 38 year old self is currently sitting in bed recovering from surgery for receding gums, and tomorrow on the schedule is an appointment for physical therapy to rehab my elbow … because apparently you can get tennis elbow from just "momming" real hard. So, is this what I have to look forward to??? Receding gums and joints that crap out?! I mean seriously. I had my first boy 2 days after I turned 25. I've been a mom for a while. These last few years, however, have brought on some developments that have me kind of pumping the brakes on the birthday train.
Last year I started a bucket list of sorts. Not necessarily things I wanted to do before I die, but more things I wanted to reconnect with as I approach 40. I'm big on deadlines. I like New Year resolutions. I like to start diets on Mondays. I feel like the beginning of the month is a good time to attack a problem. I'm also a huge procrastinator. So, as I am almost 39 … now seems like a good time to figure this out. I decided to be realistic and only came up with 3 goals. That seems manageable, right?
So, if you are reading this, then you are experiencing along with me the first of my bucket items. I really enjoy writing. I love storytelling, or "story embellishing" as my husband likes to call it. Putting my thoughts on paper is therapeutic and creative, and with 5 kids running around, being creative is not something I have the white space in my life to easily do. But I'm trying to make it a priority.
Bucket list item #1: explore your love for writing, CHECK!
My other two are works in progress.
Bucket list item #2: dance like no one is watching…but dance where everyone IS watching.
I have always had rhythm. When I was little, at one of my dad's work parties, I remember standing in a circle of adults and just busting a move while MTV played in the background. In middle and high school, I did dance team and then I took a few different classes in college. Today, I can be found on the dance floor of any wedding or club. I'm not classically trained, I was definitely not what competitive dancers are today, and I'm really not all that good, but I do really enjoy it. I have decided to rekindle that love by enrolling in an adult hip-hop class at a local dance studio and see it all the way through to the recital. That's right. My 39 year old self is going to be in my first recital, and you are all invited.
Bucket list item #3: girl, take care of yourself.
A few years ago I found out I have a few health things going on, the biggest concern being a thyroid issue. Now that's a story for another day, but since then I have struggled to maintain the regimen that I am supposed to in order to feel well. I know that sounds ridiculous. I have spent the money on the blood work and doctor, I have done the research, I have ordered the supplements, I have changed my diet, but I can't seem to make it a routine. I take the goofy amount of supplements, and then I don't. I steer clear of all gluten, and then I don't. But it's time to get it together. As a mom, we tend to put everyone else's need before our own. I am hoping that by 40 I can be enough of a grown up to make my daily routine 100% focused on my health.
I'm trying to embrace the approach to 40 and maybe accomplishing some things will ease me into it. I may add to the list as the year goes on, but even if not, I at least have a few things to keep me motivated. Whether I'm happy about the milestone or not, in 374 days I should be able to write about my dance recital after taking my vitamins and eating gluten free toast. Here I come 40! Now excuse me, I need to go rinse my gums and ice my elbow.
Do you make goals like these? What are you working towards? Do birthdays make you evaluate life?