Coronavirus is one again surging across the nation and the holiday season is just around the corner. Earlier this year, my husband and I excitedly thought this would be the year our New Orleans-born children would finally see snow: we could visit my parents, brothers, and our extended family in the New York area, where we're both originally from, at Christmas. This plan was the consolation prize for missing out on our annual summer trip up north to see family, cancelled due to the previous COVID-19 spike. The latest data on increasing cases has prompted yet another difficult decision: we've decided the most responsible, loving thing we could do is to stay home for the holidays this year. 
I have very mixed feelings about our decision, even though I know it's the right one for our family. I know many families are finding ways to visit their loved ones despite the risks involved. There's no easy answer. For those of us opting to stay apart, here's some tips to make the best of a quiet holiday season.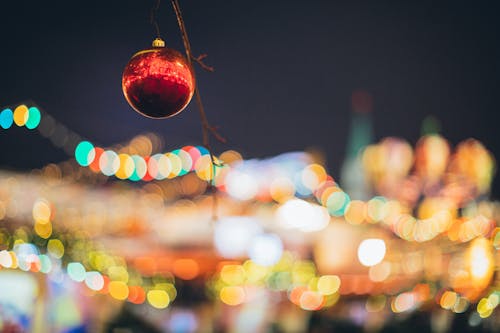 Embrace the demand for less 
The holidays are usually an incredibly hectic, stressful time filled with to-do lists, last minute shopping, and rushed packing when planning to leave town. Make your 2020 holiday at home a celebration of less. Enjoy newly found freedom from running out to the crowded stores, feverishly cleaning every inch of your house, enduring awkward political debates over the dinner table, and the pressure of trying to brine the perfect turkey. Fill the extra time by relaxing and reflecting with people you live with. Carve out some quality time alone! 
Start new traditions 
2020 is already a rule breaker year. Seize the rebel spirit of these trying times and create some new traditions that you can add into the mix when you're able to resume the tried and true ones in the future. Put up the Christmas tree early! Start watching holiday movies before Thanksgiving. Cook and bake new recipes together. Decorate ornaments with your favorite crazy 2020 memory. 
Be a tourist where you are 
Take advantage of this extra time to explore where you already are (just do it while wearing a mask and maintaining social distance, of course!) Thankfully, the New Orleans area has beautiful weather at this time of year, and the outdoor opportunities are plentiful. Go canoeing or kayaking at City Park or in Bayou St. John, lazily linger in the Audubon Zoo, ride bikes along the river levees, explore Bayou Segnette, or enjoy Celebration in the Oaks from the comfort and peace of your car. 
Tackle a DIY project as a family 
My family has an old, crumbling shed in our backyard. Over winter break, my husband and 11-year-old son plan to knock it down (while wearing safety goggles and using age-appropriate tools). My daughter and I are brainstorming what we can make out of the wood siding. Art frames, a table for the patio, or maybe a new doll house? Finding a project to work on together as a family breeds a sense of adventure without leaving home. 
Embrace the power of Zoom 
When things are "normal," it's rare that my extended family are all in one place together. Zoom makes this possible. I plan to Zoom with my parents and brothers, who live all over New York State, on Thanksgiving, and again at Christmas. We will do a special FaceTime with the grandparents when the grandkids open presents Christmas morning. Better yet, we could try to keep this new tradition going when the holidays are over (or start now!). My husband and his large extended family (who live all over the US) chat every Saturday night with a recurring Zoom link. 
Revisit low-tech fun 
Hurricane Zeta reminded us how much fun can be found when the power goes out (well, it was fun at first…). Embrace the same "let's make the most of this tough time" spirit and enjoy new board games, tackle a tricky puzzle, take the time to journal thoughts about this strange time, encourage the kids to make new art projects and frame your favorites  (instant cheap and fun home decor!). Sign up for a library visit at a local branch; power through the books on your must-read list. Write postcards to family members you miss. Spend quality time with your pets– or maybe adopt or foster a new one?! 
Save for the future; consider charity 
Take some of the funds you'd normally spend on a regular holiday season or winter trip and donate it to a charity of your choice. Make a point to order from local businesses and restaurants who are profoundly struggling. Put some money aside for a trip you'd like to take when things are safer; allow your kids to contribute pocket change to the post-Covid vacation fund in a clear jar so they can see their progress grow. 
Be grateful 
In this season of thankfulness and giving, consider starting a gratitude chart together as a family. Start with the sentence stem: "We are thankful for…" Hang the chart in a high-traffic place with colored chalk or markers, so it's both easy and fun to leave a note. Challenge your children or spouse to think of something different everyday.  And in those moments when all the news seems bleak, make a point to read over the chart and breathe deeply. 
Understand that this is temporary 
The challenges of the pandemic will not last forever (even though it sure seems like they will). Remind yourself that this disruption of routine and normalcy is temporary. Having a plan for how to navigate these holidays away from loved ones can help you feel less alone. Truthfully, I will also be following this same advice, and regularly reminding myself of the same steps outlined above. Not everyday will be easy or awesome. I will frequently be overwhelmed by the sadness of not being able to see my parents and extended family. In those moments, I will acknowledge my sadness, let myself cry, but try not to be consumed. When things become too much, reach out. Text a friend, call up the family member you miss, ask your children or partner for extended hugs, and most of all, be kind to yourself.